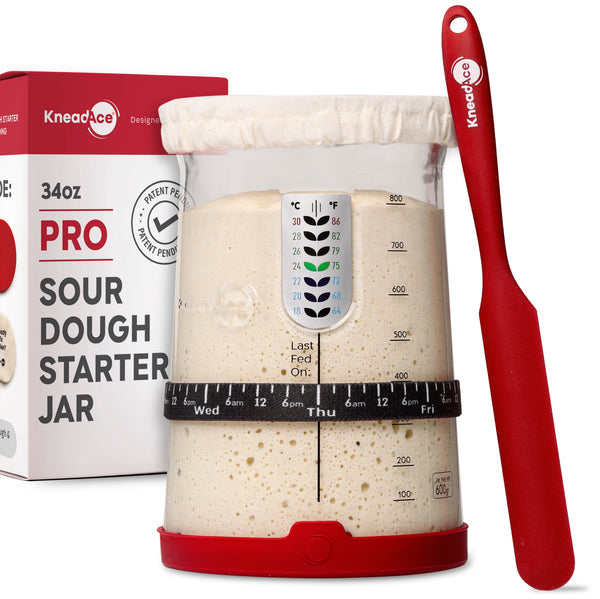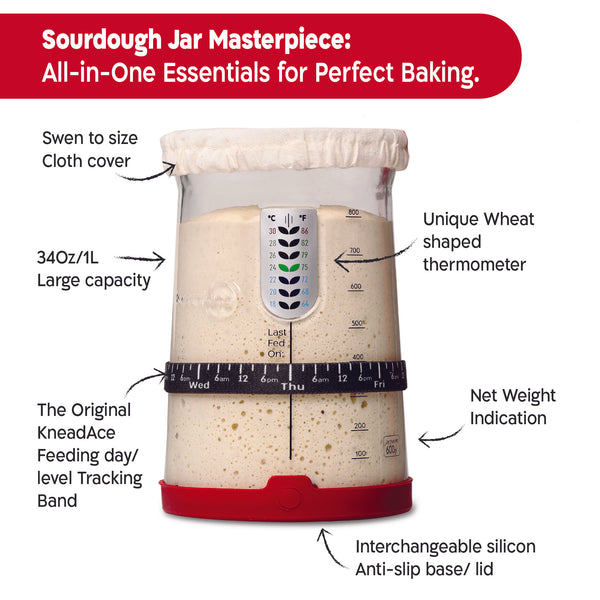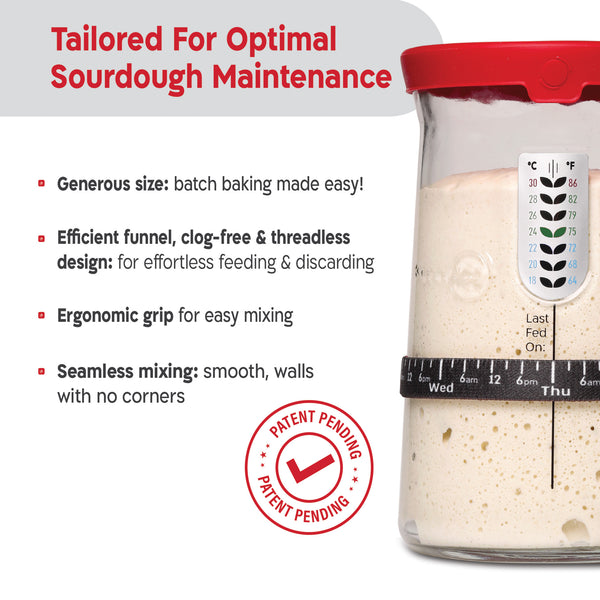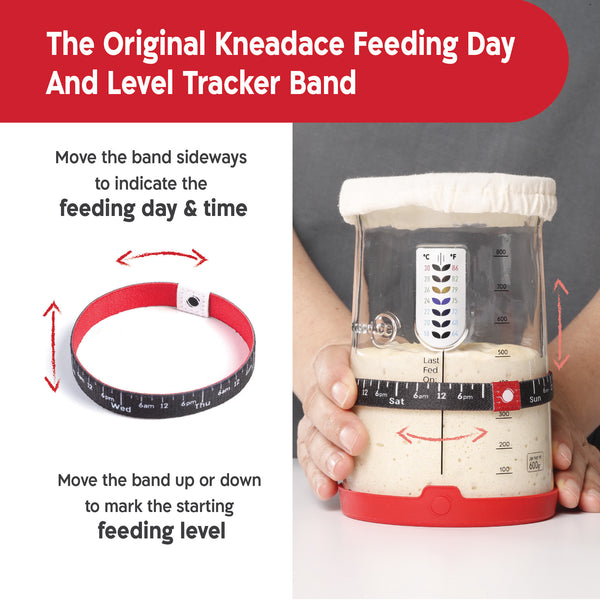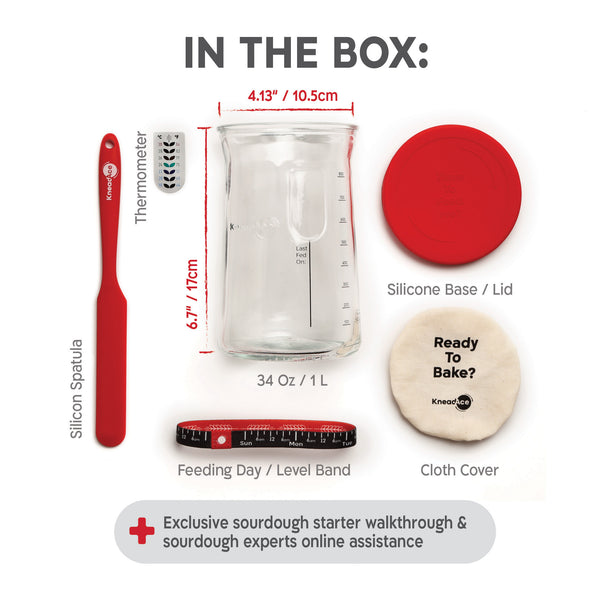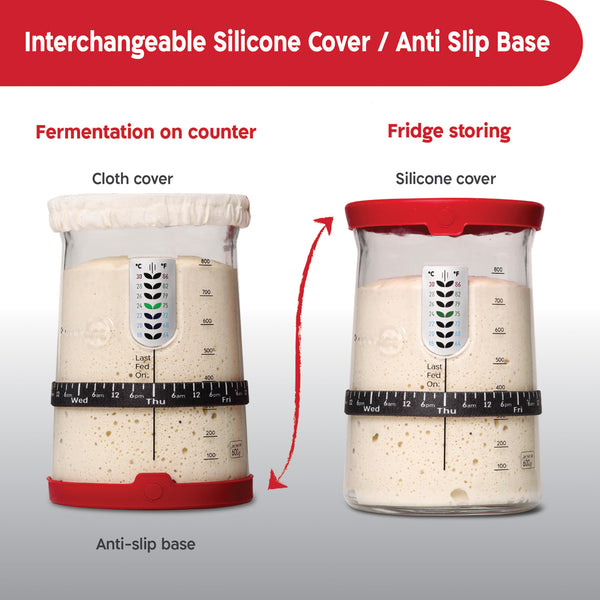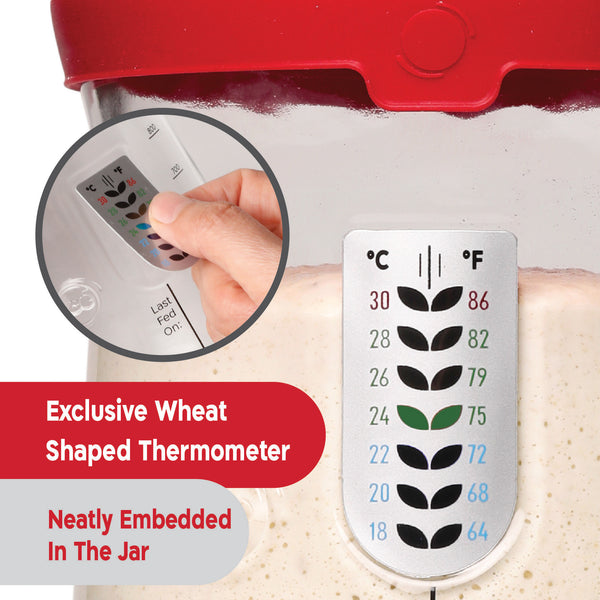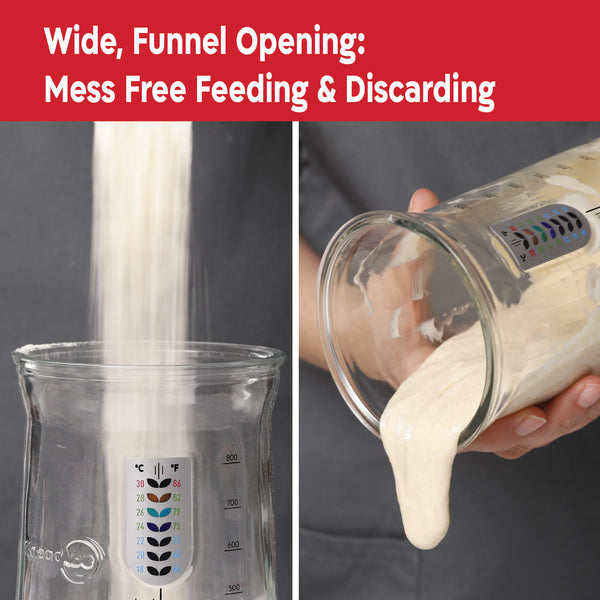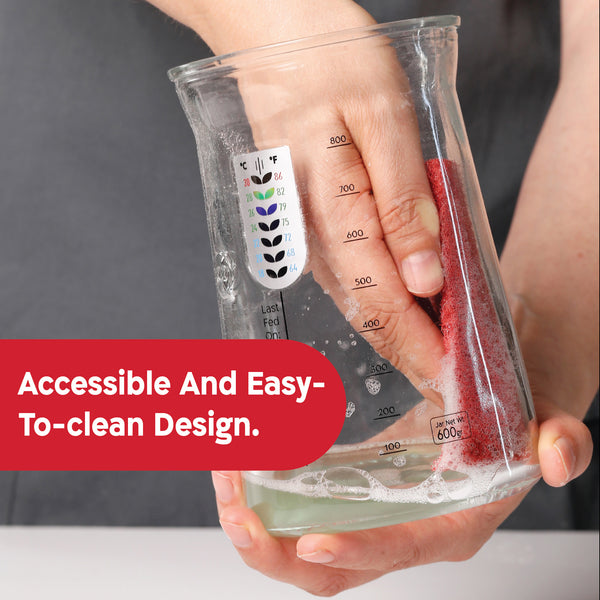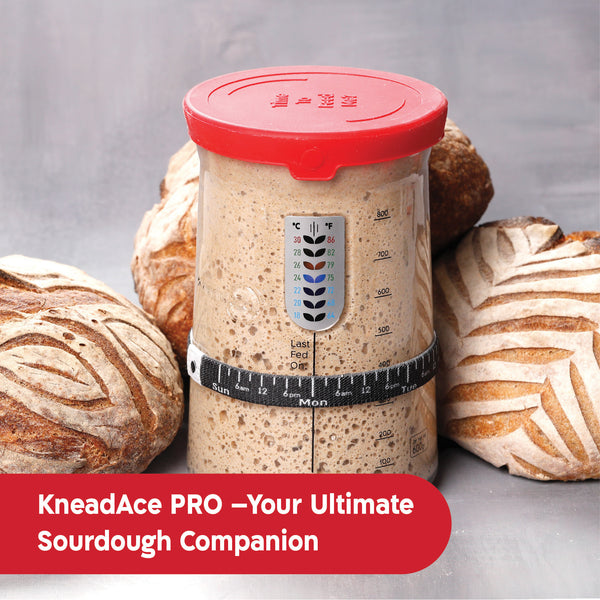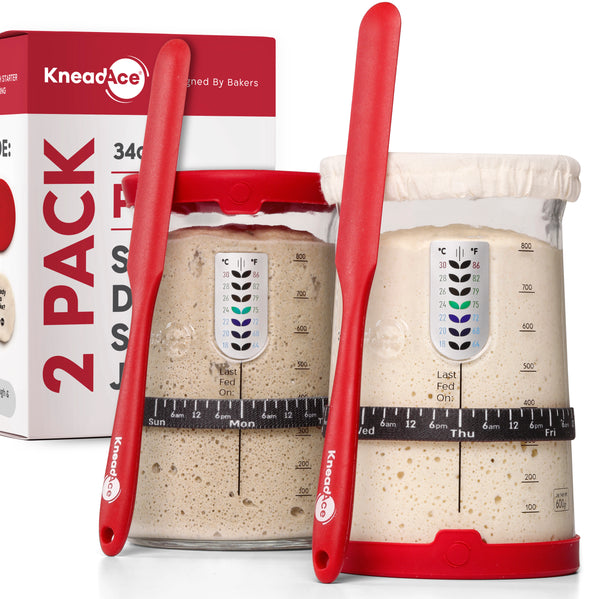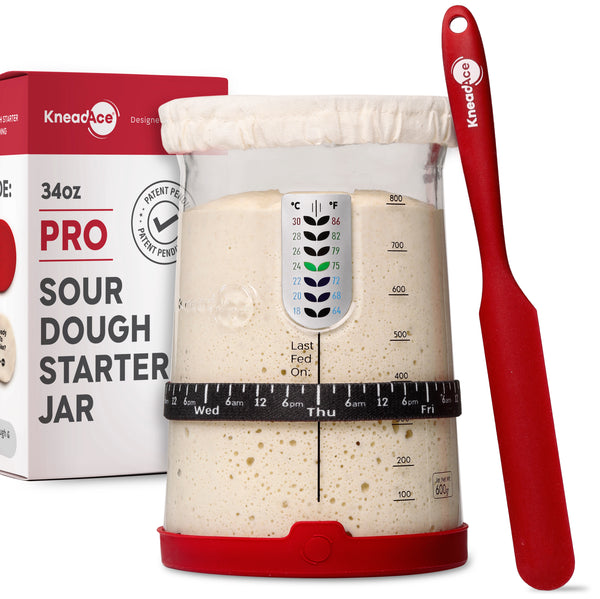 KneadAce® PRO 34 Oz Sourdough Starter Jar

Elevate your sourdough journey with the KneadAce PRO Sourdough Starter Jar, a masterpiece designed for the passionate baker in you. Crafted with innovation and precision – it's your partner in perfecting the art of sourdough.

Crafted from thick and sturdy glass, the KneadAce PRO guarantees durability that lasts, standing as a testament to our commitment to quality.
Its thoughtful design is patent-pending, tailored to provide optimal fermentation in a wide-mouth jar, allowing you to make multiple loaves in a single batch. 


Discover The Joy of Perfect Sourdough Bread- Exclusive design, molded for optimal sourdough starter maintenance. With its funnel-shaped opening, this sourdough starter jar enables effortless handling.

Experience The Ultimate In Sourdough Care- Our starter kit comes with a silicon cover for fridge storage that doubles as unti-slip base for your kitchen counter during fermentation while using the cloth cover.

Perfect Addition To Your Bread Making Tools & Supplies- This sourdough jar kit comes complete with volume, net weight & feed line marks, thermometer, cloth cover, silicone cover/base & spatula.

Never Forget The Last Time You Fed Your Starter- Elastic band marked with the days of the week gives you an accurate indication of when you last fed your sour dough starter and the feeding level.

Easily Create Your Sour Dough Starter- With this sourdough starter jar kit, you will get a clear walkthrough video, recipe & enjoy unlimited personal support from our sourdough baking experts.