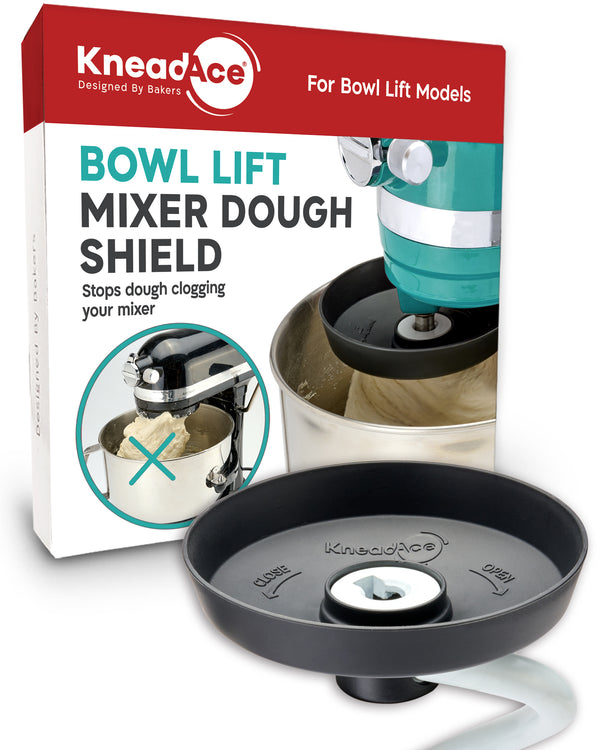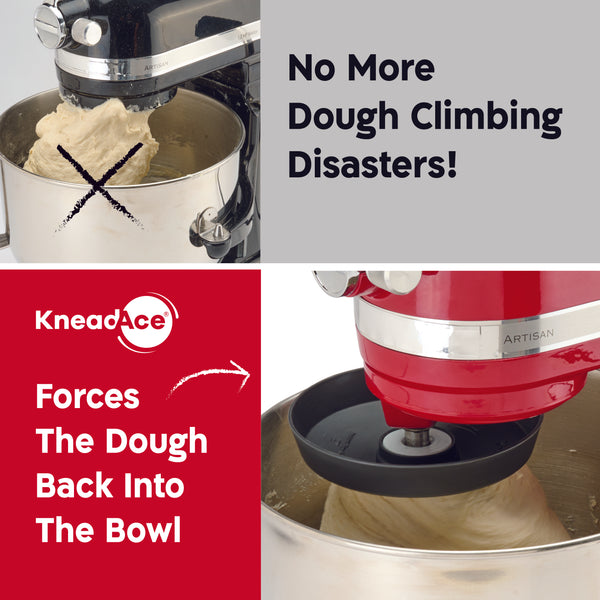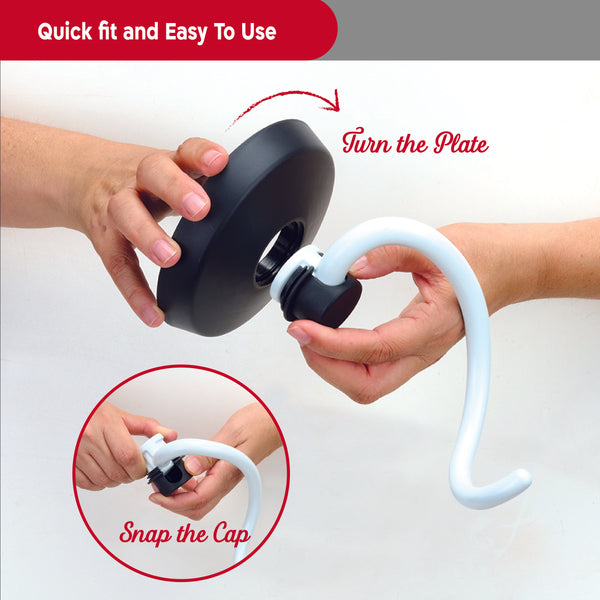 KneadAce® BOWL LIFT Dough Shield - Keeps Dough From Climbing Up The Hook & Clogging Your Mixer
Have You Ever Had Your Dough Climb Up The Mixer Hook , Slam Against The Mixer Body And Clog Your Mixer?

KneadAce® is at your aid ! -  A patent pending accessory that fits neatly on your dough hook attachment . 
When the dough  starts to climb up the hook, KneadAce® will stop the mass from going all the way up over the collar and clogging your mixer. Instead,  it will push the dough back for continues kneading.
Use it for sourdough or yeast dough  and it guaranties to be your favorite mixer accessory. 
How To Use:
Just snap the cup piece onto the shaft of your KitchenAid® bowl lift mixer dough hook, Place the plate piece on top of the dough hook and turn it counterclockwise so both parts will securely lock onto the dough hook. Connect the hook to your mixer as usual  and start kneading. The dough will start to form and climb up the hook , when reaches  the KneadAce® shield it will start to bounce against the bowl bottom instead of continue to climb over the hook, A few more minutes of kneading and you will get an impressive  gluten developed and a ready to rise dough.
Compatibility:
KneadAce® bowl lift dough shield is compatible with all spiral dough hooks for KitchenAid 5/6/7/8 Qt bowl lift mixers. including professional 5 and 600 Series, Pro Line 7 series and commercial series 8 Qt bowl lift stand mixer. 
Not recommended for very stiff doughs
KneadAce® is not affiliated with or endorsed by KitchenAid®.
This works great
The only thing i would change is to have a bit more thread thread on the screw. Other than that ino more dough climbing up the schank.