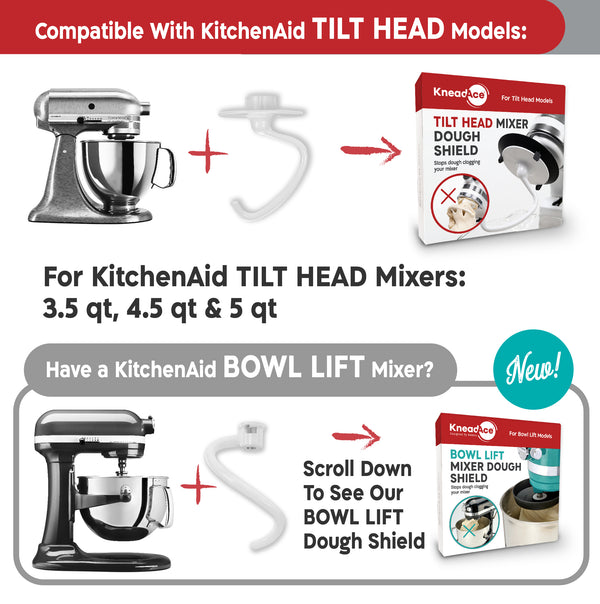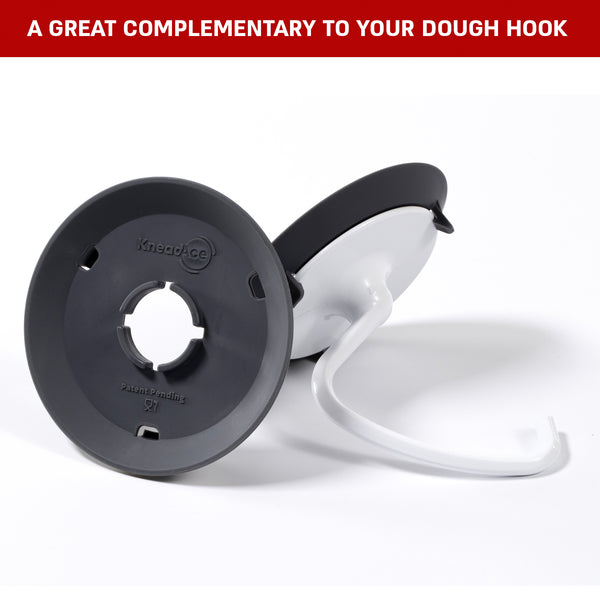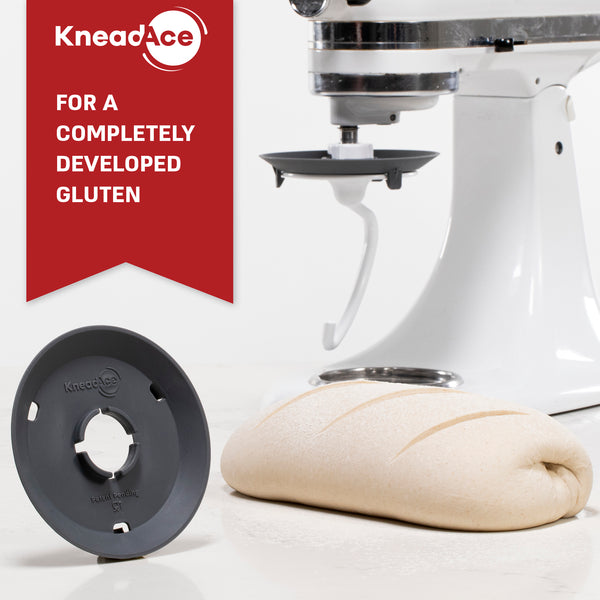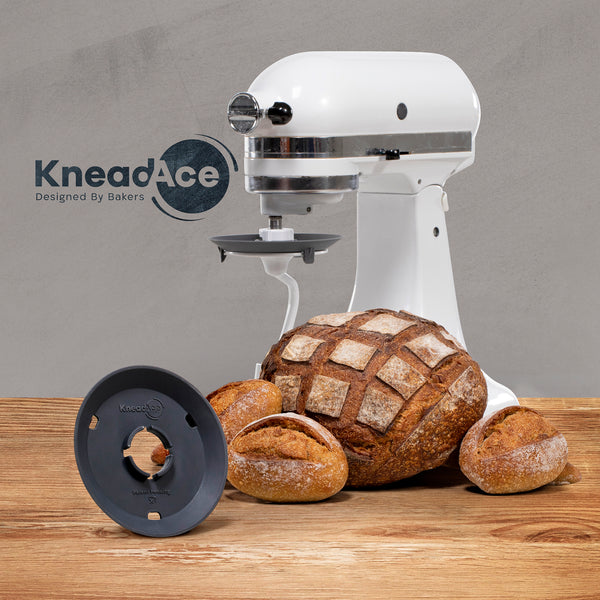 KneadAce® Dough Hook Shield - Keeps Dough From Climbing Up The Hook & Clogging Your Mixer
Buy 2 or more for 16.5$

each, with promo code 2KA

Have You Ever Had Your Dough Climb Up The Mixer Hook , Slam Against The Mixer Body And Clog Your Mixer?

KneadAce® is at your aid! -  A patent pending accessory that fits neatly on your dough hook attachment . 
When the dough  starts to climb up the hook, KneadAce® will stop the mass from going all the way up over the collar and clogging your mixer. Instead,  it will push the dough  against the bowl sides resulting in a completely developed gluten  and fabulous homemade baking results.
Use it for sourdough or yeast dough  and it  guaranties to be your favorite mixer accessory. 
How To Use:
Just snap the KneadAce® shield on top of your KitchenAid® tilt head mixer dough hook attachment using the 3 snaps, connect the hook to your mixer as usual  and start kneading. The dough will start to form and climb up the hook , when reaches  the KneadAce® shield it will start to bounce against the bowl walls instead of continue to climb over the hook collar, A few more minutes of kneading and you will get an impressive  gluten developed and a ready to rise dough.
Compatibility:

KneadAce®  is compatible with all KitchenAid® 3.5qt (mini), 4.5qt and 5qt tilt-head stand mixers. Also Compatible with 5qt bowl lift KitchenAid® mixer with C shape hook . Not compatible with any spiral dough hook.
Not recommended for very stiff doughs
KneadAce® is not affiliated with or endorsed by KitchenAid®.
Perfect!
Great product, do the job, love it !
Great little device
Makes kneading dough much easier in the KitchenAid!
Amazing product
This item, updated my baking experience!